Parry's Primrose is a member of the Primrose Family.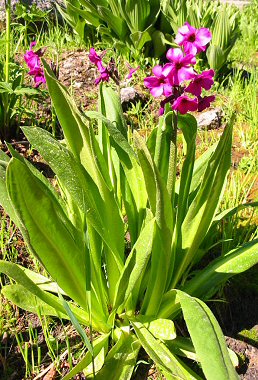 The plant has broad, oblong, green, fleshy leaves to 12 inches in length which stand in erect clusters. It typically grows in moist areas in meadows and along mountain streams at elevations between 10000 and 12000 feet.


The flowers of Parry's Primrose smell rather skunky.

Parry's Primrose blooms between June and August and produces magenta flowers with 5 petals which form a narrow tube at the base.