Page 1 Page 2 Page 3 Page 4 Page 5 Page 6 Home Trip Reports
From Portiacha we cross the Rio Vero and enter a canyon on the other side called Basender. Despite being right across the river, the drainage is quite different, with moss that coats the walls of the canyon lending a greenish tinge to the scene.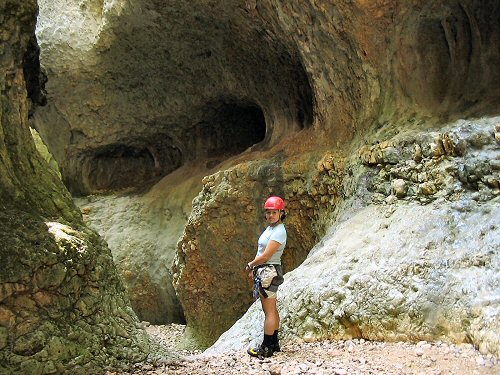 Here's John rappelling down a section with interesting light. Unfortunately, this pretty grotto is marred by a considerable amount of graffiti located just outside of the frame.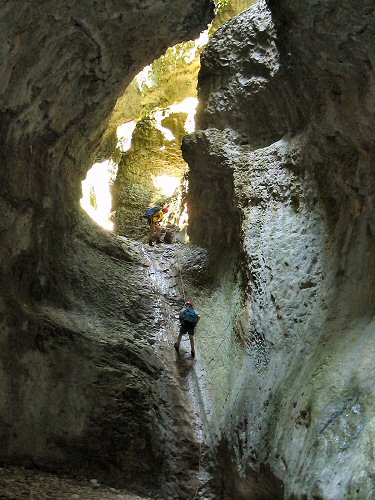 Ok, one more photo of Basender.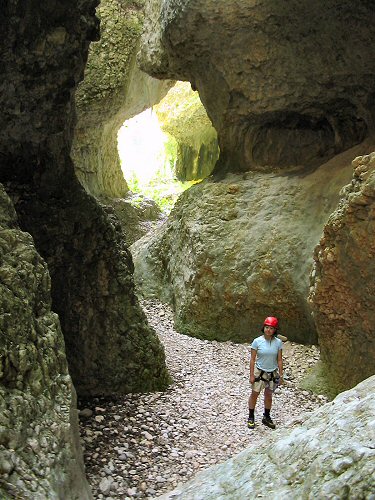 Not satisfied with doing only two canyons in one day, we shoot for a third and head down Mascun Inferior, which just happens to be right outside our campsite. The travertine formations on the right side of the photo below remind me of 'bacon' formations found in caves.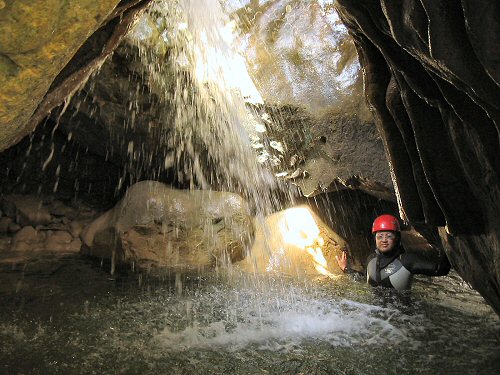 This photo was taken at water level as we floated down through the lower end of the canyon. The subject of the picture has a 'Bear's Ear' flower stuck to her nose, ..... one of the many hazardous outcomes of canyoning in this dangerous part of the world.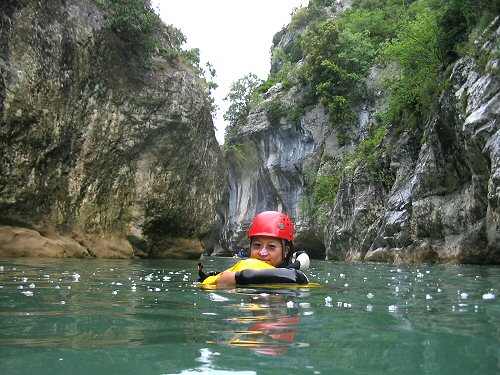 There is a substantial amount of history in Spain, some of which can be found right in the canyons. We pass directly under an ancient bridge on the hike out.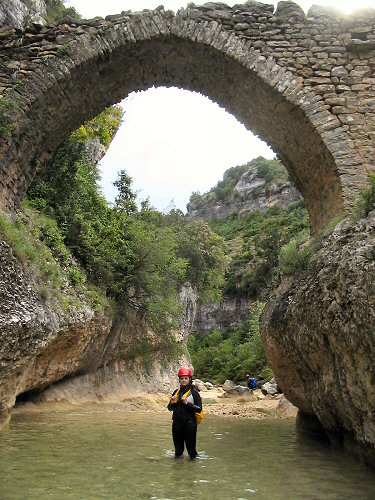 Page 1 Page 2 Page 3 Page 4 Page 5 Page 6 Home Trip Reports