Page 1 Page 2 Page 3 Page 4 Home Trip Reports
Marmots are common at higher elevations and you can often hear their whistling call and catch sight of them waddling along on the rocky slopes. Marmots were hunted to extinction in the last hundred years. They were more recently reintroduced to the area and now appear to be fat and flourishing.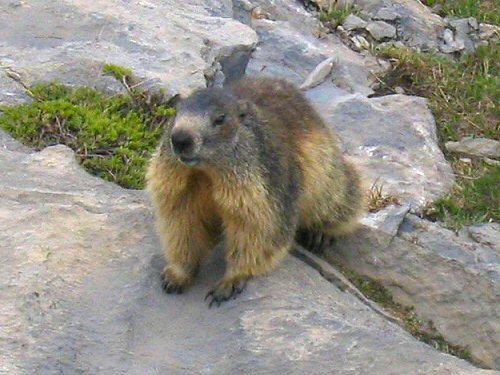 These lizards are also quite common. I'm not sure what species they are, but they remind me of the whiptails that are found in the desert southwest.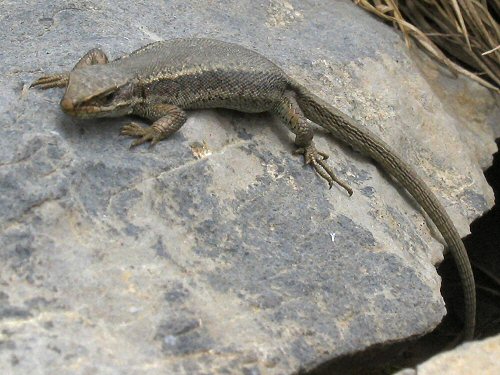 With our mission to see the Breca de Rolando complete, we return back down towards the valley floor. The plan is to follow the steep slope on the ridge on the left, though we're a bit leery of the snow that can be seen down canyon.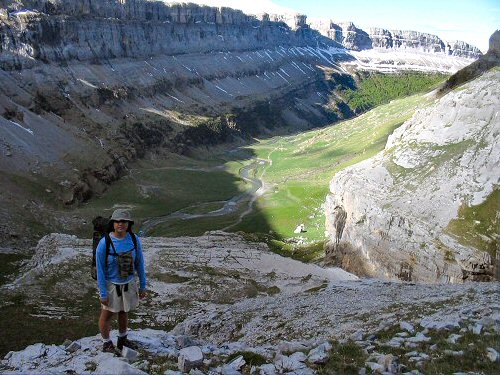 This is the Circo de Soaso located at the head of Ordesa Canyon. Cascada de Cola de Caballo (Horsetail Falls) can be seen in the cleft in the center of the photo. The canyon was carved by glacial action beginning as long as one million years ago.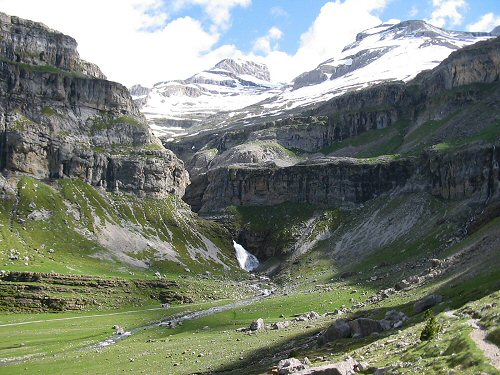 There is scenery to spare as we make our way down canyon.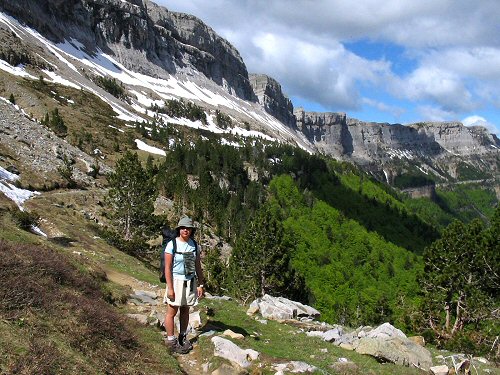 We met this guy as we were walking (he was slithering) back down the GR-11 towards Torla (in case you're wondering GR stand for Grande Randonnee in Francais or Gran Recorrido in Espanol, a term applied to many long distance footpaths in Europe). We struck a bargain that if he held still for the photo I'd make his image available on the web.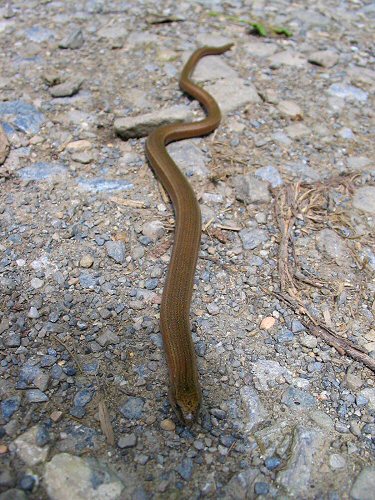 Page 1 Page 2 Page 3 Page 4 Home Trip Reports