Page 1 Page 2 Page3 Home Trip Reports
Another day, another canyon. I break from the main group and decide to pursue a trip on my own. Denise, John and Mexican canyon guides Chuy and Ruben join me. After waiting out a horrendous downpour we head down the first canyon of the day. What Chuy and Ruben don't know is that we've taken the normal canyon water and substituted it with bitterly cold ice water.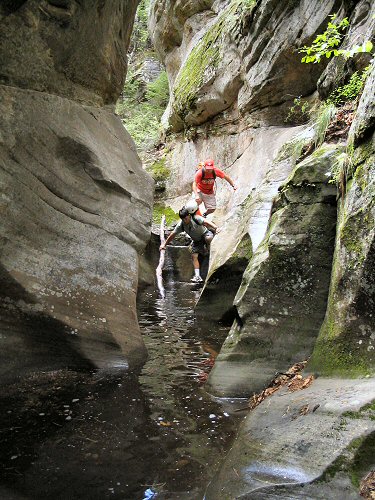 Canyoning, when it's done correctly, is a lighthearted romp, done improperly and the unfortunate canyoneer may 'struggle, suffer and die'.*
Fortunately we've come prepared with wetsuits to stave off the worst effects of the frigid pools.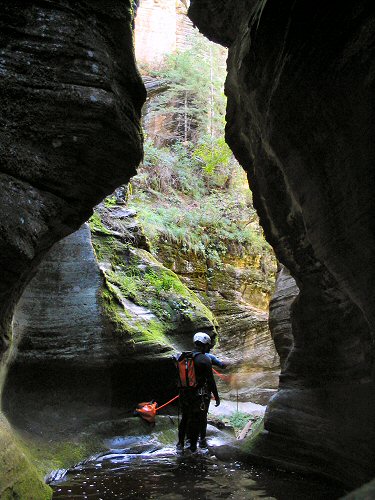 Clearly John is not looking forward to this icy swim. My cat adopts this same posture when you hold him over a tub full of water - not that I'm in the habit of teasing my cat or anything.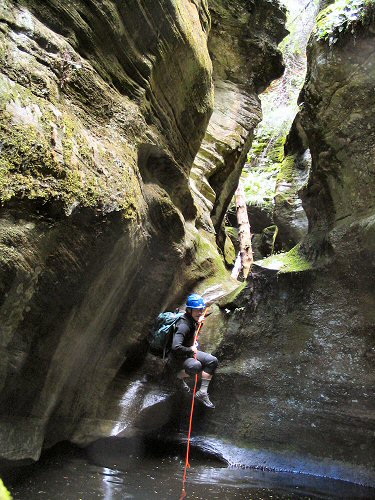 It's a short canyon, and before long we reach the final series of drops. Since my wife is not on the trip, I have to teach these other folks to pose correctly. "Left leg up, left elbow on left thigh, grab the rope with your right hand look this way, and SMILE!"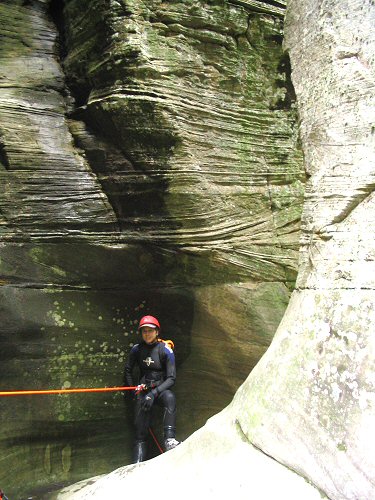 This pothole can be a keeper if water levels are low, however recent rains (recent as in 'this morning') have filled it to the brim.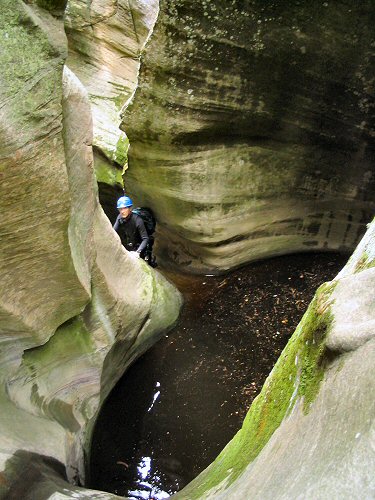 Here's Denise at the scenic final rappel.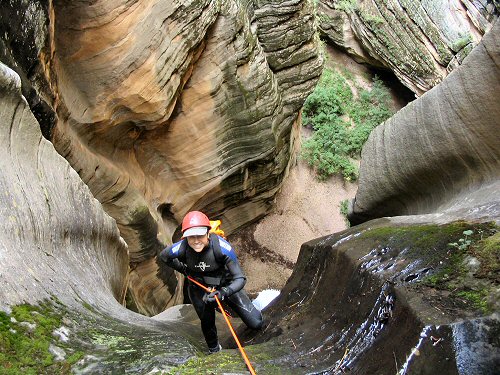 Ruben descends against a colorful backdrop. Once we're all down we head back to the trailhead and plan another hike.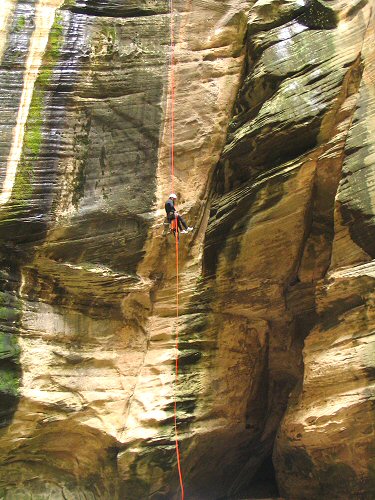 * 'Struggle, Suffer and Die' is a registered trademark of Todd's Desert Hiking Guide, all right reserved. Look for our full line of SS&D related clothing and merchandise in one of the many colorful holiday catalogs stuffed into your mailbox this season.
Page 1 Page 2 Page3 Home Trip Reports