Page 1 Page 2 Page 3 Page 4 Page 5 Page 6 Page 7 Page 8 Page 9 Home Trip Reports
Day 3 and once again we find ourselves being led by Ram through complex terrain. Ram navigates directly towards our destination, seemingly drawn to the canyon by invisible forces; like a moth to a flame, or a bear to food, or Dr. Phil to social misfits.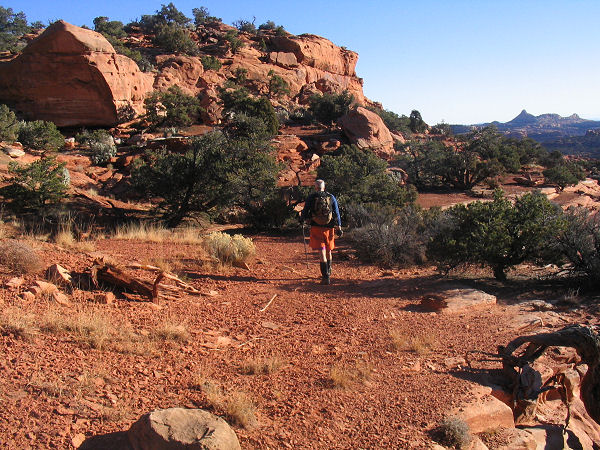 There are four of us for this excursion; you've already met Ram and Denise. Our fourth is Rich, head honcho of the American Canyoneering Association. Here he is rappelling the first drop of the day.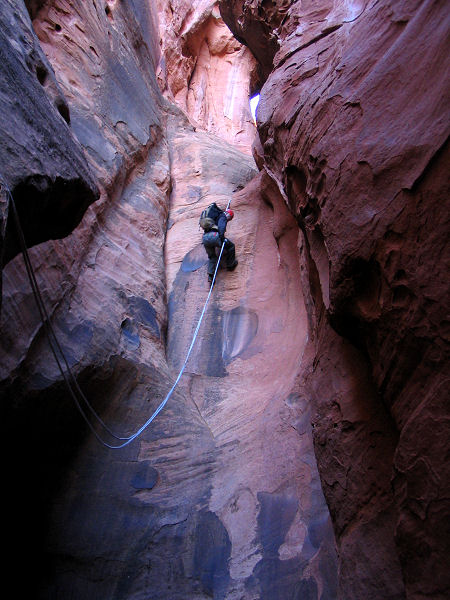 Several sections of this canyon are so narrow that the only way through is to stem up and over these areas. You can't see the bottom of the canyon in this photo, but Ram is about 40 feet off the ground at this point.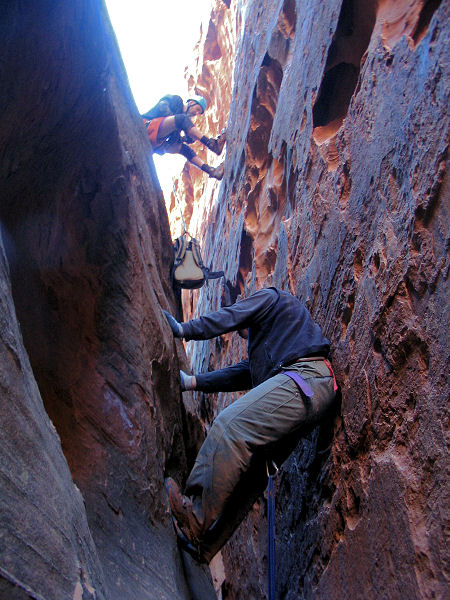 Rich nicknames the canyon 'Big Guys Stem Higher' and here you can see exactly that. Rich is forced to take the high road while Ram squeezes his way along the lower path.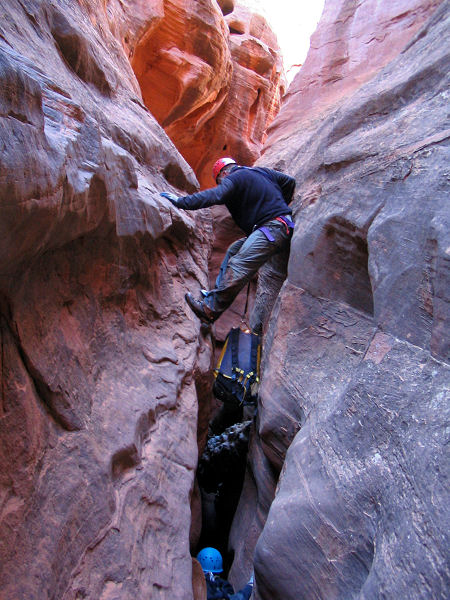 Every year we put together a holiday card based around our outdoor activities. Our idea this year was to get a photo of Santa Claus wedged tightly in a narrow slot with the caption reading: "Sorry - your presents will be a little late this year!". Unfortunately we forgot the red suit, but here's the next best thing.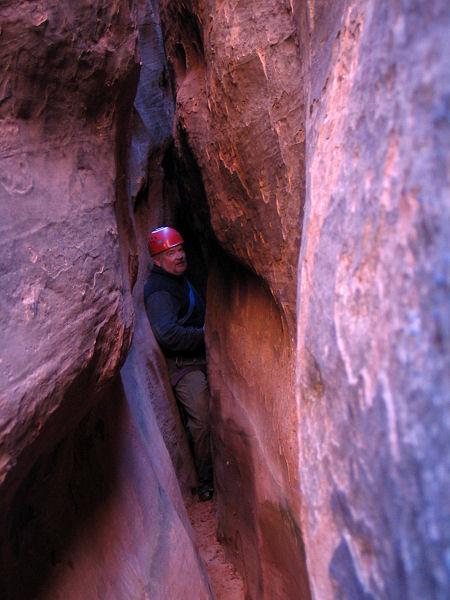 Rich is a good sport.
The canyon opens up and pinches down several times along its length allowing the canyoneers to catch their breath between constrictions.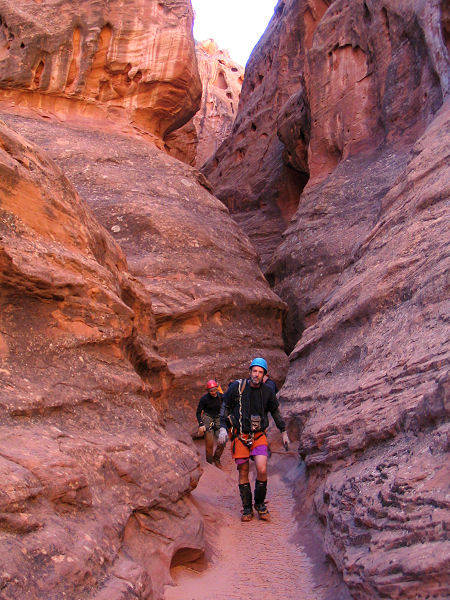 I thought this was a nice photo.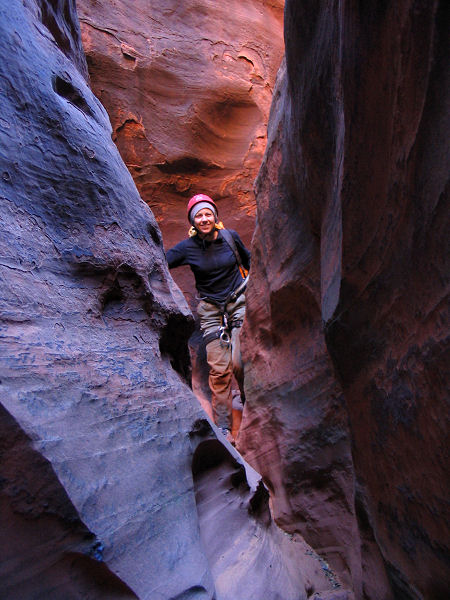 We lit this shot using stage lights we rented from 80's pseudo-metal band Quiet Riot. Remember "Cum on Feel the Noize"? Remember lunging for the buttons on your radio to change the channel every time that tune came on?
Good times.
The canyon has a big finale - but were still a long way from civilization. Much hiking, climbing and route finding later we return to the car just after dark.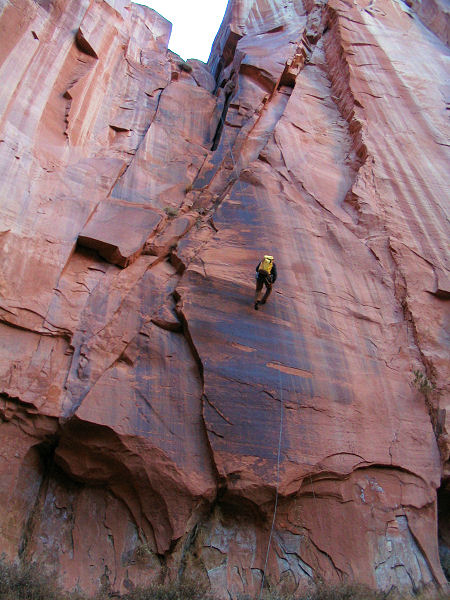 Page 1 Page 2 Page 3 Page 4 Page 5 Page 6 Page 7 Page 8 Page 9 Home Trip Reports