Page 1 Page 2 Page 3 Page 4 Page 5 Page 6 Page 7 Page 8 Page 9 Home Trip Reports
After a 10.5 hour day yesterday, we're a little slow out of the gate this morning. Hmmm... where could we possibly be heading?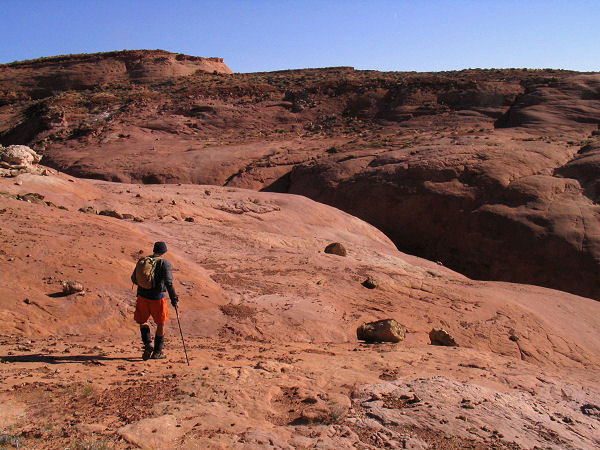 Once again we find ourselves in a narrow place, this time it's one of the Little Pigs. Though I haven't been able to figure out why, pushing through these tight areas is really hard on clothes. They come out looking almost like they were abraded by sandpaper. One of life's little mysteries I suppose.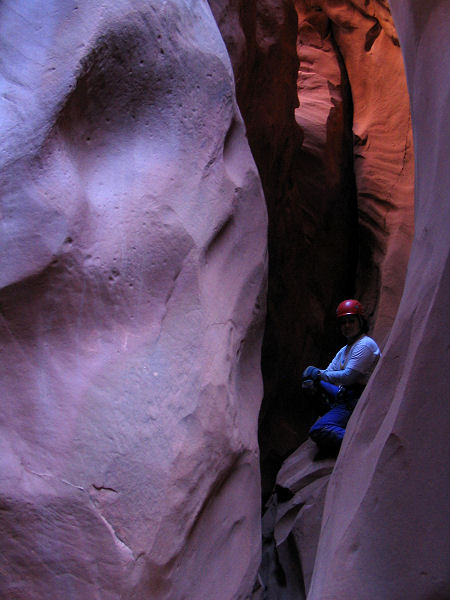 The canyon narrows even more.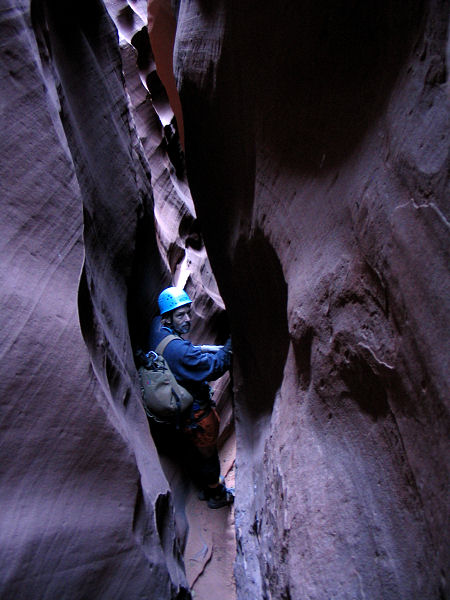 Say cheese! Oops, too late.
Here our intrepid canyoneers are chimneying above a tight spot. All the pants in this photo were shredded by the end of this trip.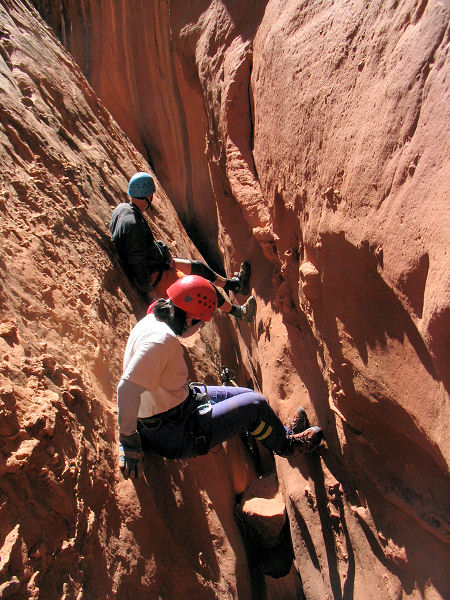 Which brings me to my new marketing idea for Hardass Pants™
Whether scootin' across the carpet like an itchy poodle, stemmin' cheese grater rock or recovering from the authentic south'o'th'border meal, Hardass Pants™ are designed to resist the forces of nature from within and without. Patented 'tough-as-nails' seat is double stitched, triple seamed, rebar reinforced and lined with concrete to withstand the most punishing conditions a canyon has to offer. Available in long, capri, short and daisy duke styles. Hardass Pants™ - look for them wherever Pink Floaty Toy™ is sold.
In these constricted spaces it is often possible to negotiate steep drop offs through down climbing. Here we have to break out the rope.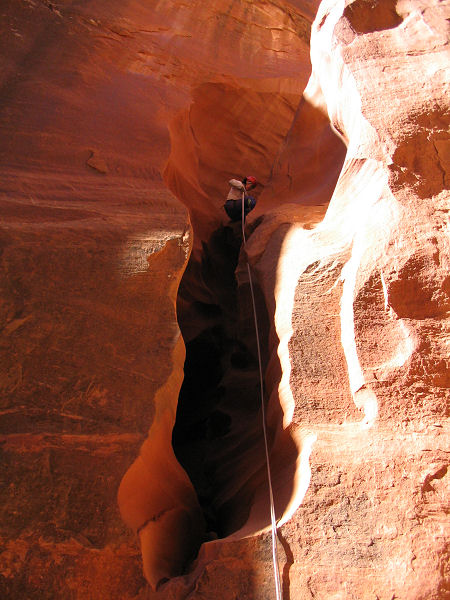 Just as we were walking through this hallway, that big rock fell from above. Fortunately for us it wedged just above our heads. Whew … that was a close one!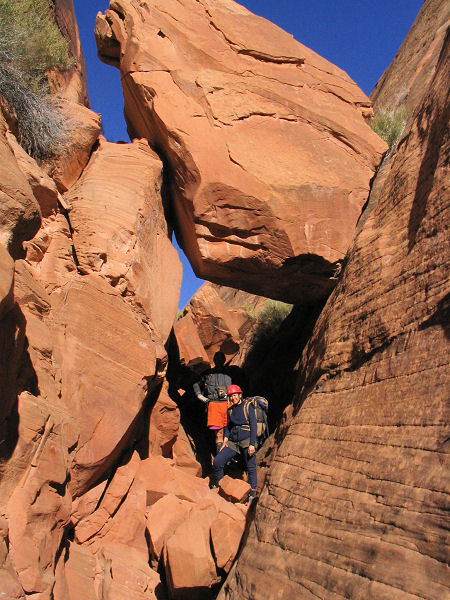 Here's one more nice shot as the canyon begins to widen.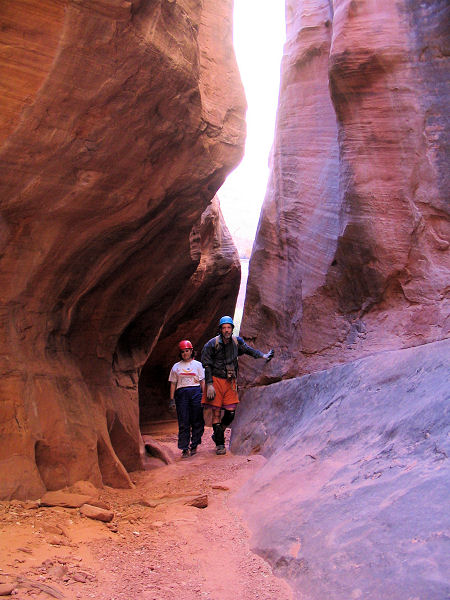 After the canyon was completed, Ram and I ran through the second Little Pig. I didn't take any photos though. Ram moves really fast when he wants to, so the photos would have been a big blur.
Page 1 Page 2 Page 3 Page 4 Page 5 Page 6 Page 7 Page 8 Page 9 Home Trip Reports