Page 1 Page 2 Page 3 Page 4 Page 5 Page 6 Page 7 Page 8 Page 9 Home Trip Reports
This picture pretty well illustrates why we had the canyons to ourselves on this trip. That ice looks a lot like a map of the US, except that New England appears to be on steroids.
This is Larry Canyon, a name which automatically conjures up images of the Three Stooges in my mind. I was never a big Stooge fan, but found it oddly fascinating that Larry Fine actually built up thick calluses on his face from being slapped so many times by the other Stooges.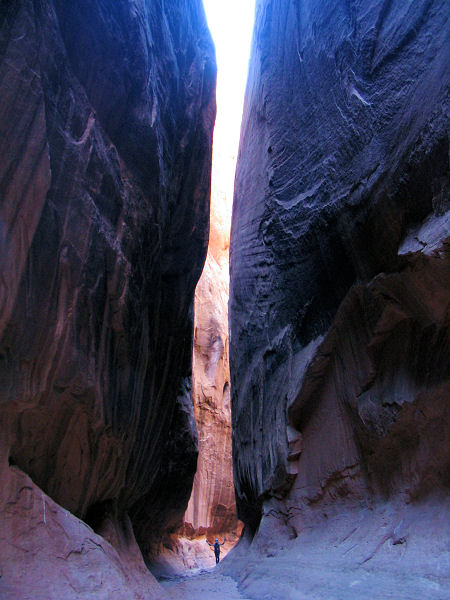 Larry is not as narrow as some of the other canyons we've done this week. As a result, it's somewhat brighter. Between the light and the sculpted walls, I find the canyon one of the more photogenic around.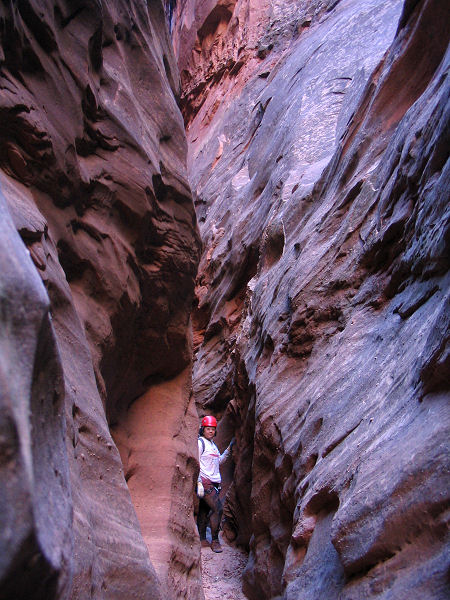 Very scary ... you go first. As Edward Abbey said "The desert is a land of surprise, some of them terrible surprises. Terrible as derived from terror."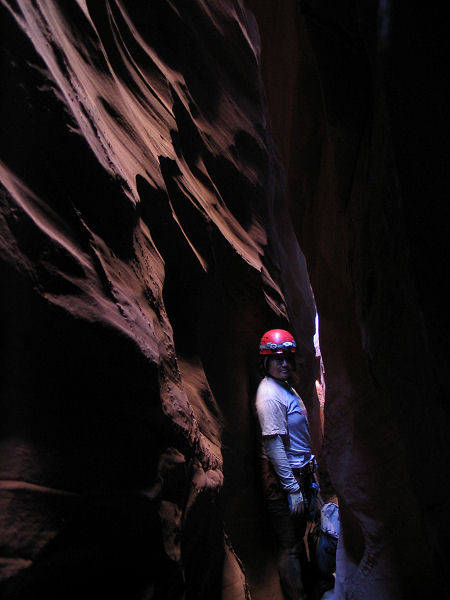 Larry is known for its tilted narrows and soon begins to lean to the side.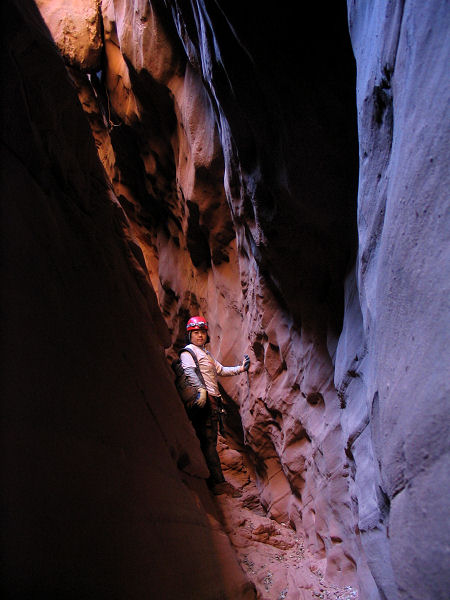 Navigation of the tilted section requires a series of left handed semi-pushups. Eventually we make our way back into the light.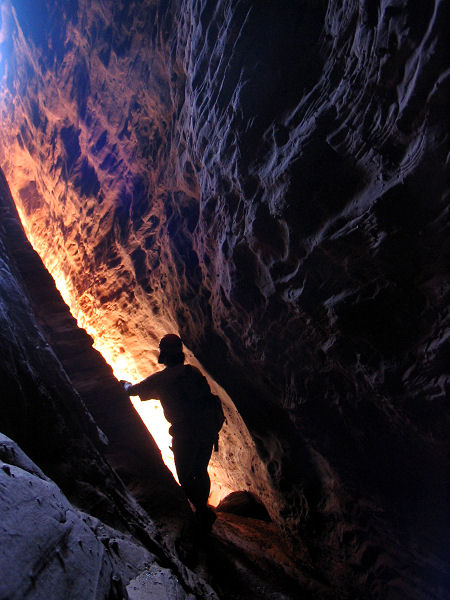 We exit the canyon and route find our way back to the car. The next day we completed an early morning trip through Trail Canyon in under 3 hours, then went our separate ways. Here are the stats for the trip:
Canyons Completed: 10
Days Outdoors 7.5
Pants Destroyed: 3
Pairs of Shoes Destroyed: 1
Showers Taken: 3
Conclusion: A good time was had by all.
Adjö så länge!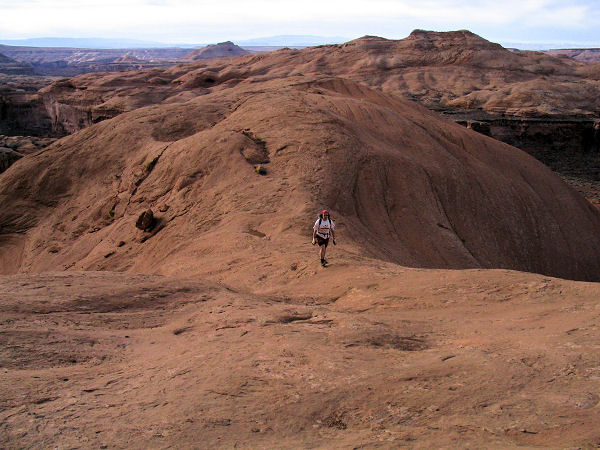 Page 1 Page 2 Page 3 Page 4 Page 5 Page 6 Page 7 Page 8 Page 9 Home Trip Reports