Page 1 Page 2 Page 3 Page 4 Page 5a Page 5b Page 6 Page 7 Page 8 Page 9 Page 10
Home Trip Reports
With the weekend at an end, several folks head for home leaving us with a group of three. Dave decides to take today off, so Ram and I set out for Caverns Hollow (the original name) using an obscure route he knows about that takes us high into the drainage.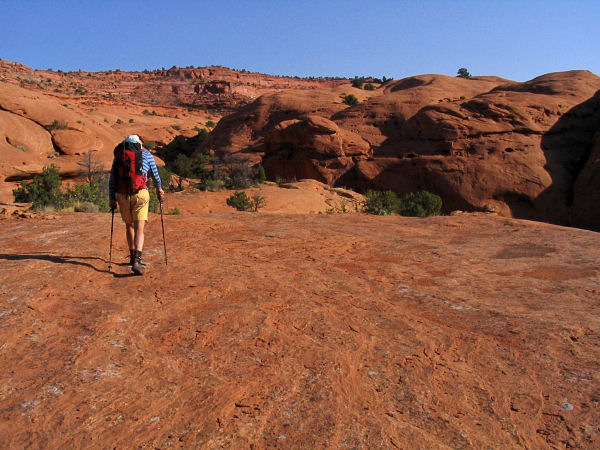 Like yesterdays canyon, this one is also full of water from recent rains.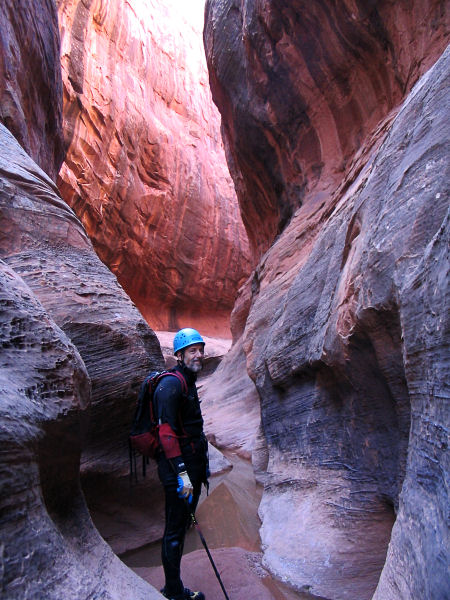 With all the water, we're required to wade or swim almost constantly.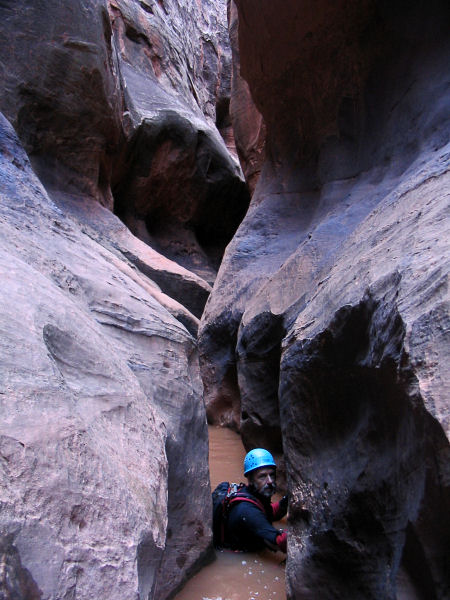 With a group of only two, we make good progress, allowing ample time for photography. Here a picture without people in it for a change, not unlike the crowd you'd expect at a Flock of Seagulls reunion tour.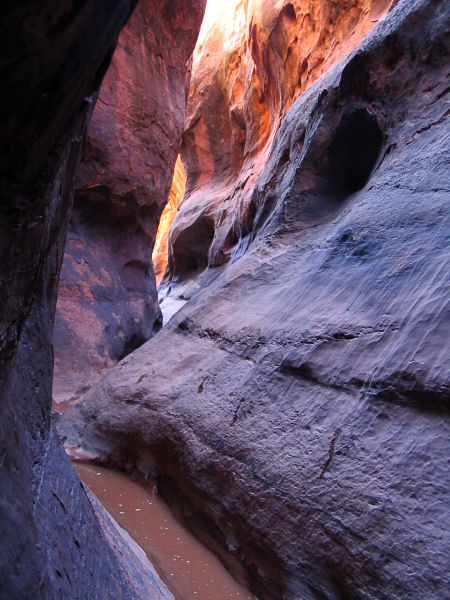 I usually don't like direct light in photos, but here's one to provide a little variety from the nicely lit ones.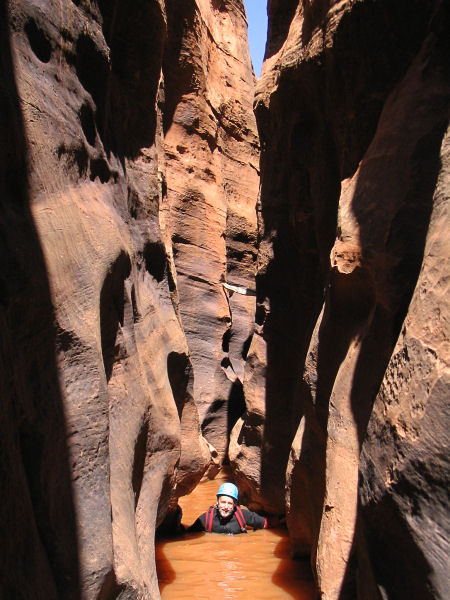 Ahh, back in the shade. I greatly prefer low light conditions.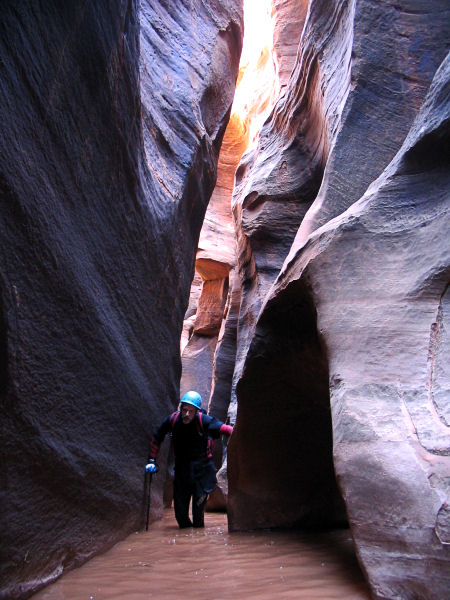 We arrive at the final rappel at the Golden Cathedral.
Ram removes a natural dam blocking a pool above this rap and starts quite a waterfall. We relax in the shade below the rappel, sitting out the heat of the day. When we depart some 2 hours later, the falls are still flowing.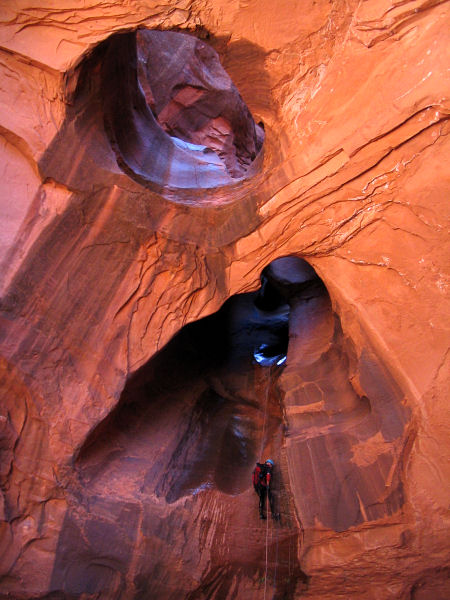 On the hike out we sing past a petroglyph panel which contains a mix of both authentic and cowboy glyphs from the 1800's. It's somewhat incongruous that in the Indian glyphs are considered 'national treasures', and the cowboy glyphs 'historic', yet you'd be labeled a vandal today for identical behavior. But there the you have it.
We complete the long slog back to our vehicles where food and beverages await.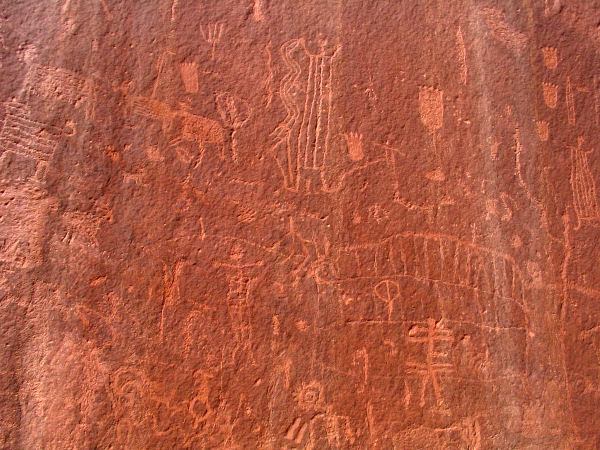 Page 1 Page 2 Page 3 Page 4 Page 5a Page 5b Page 6 Page 7 Page 8 Page 9 Page 10
Home Trip Reports