Page 1 Page 2 Page 3 Page 4 Page 5a Page 5b Page 6 Page 7 Page 8 Page 9 Page 10
Home Trip Reports
Another day, and once again the group finds itself reenacting key scenes from Saturday Night Fever.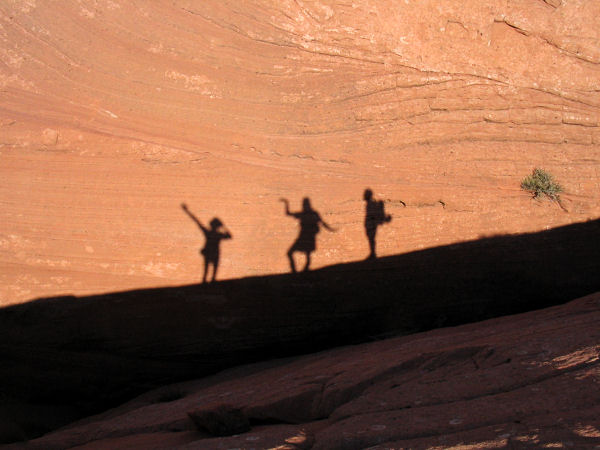 Oh, oh, oh, oh, stayin' alive, stayin' alive.
We dive into the canyon and it looks like a good one. This particular canyon is considered to be fairly difficult with long sections of high stemming.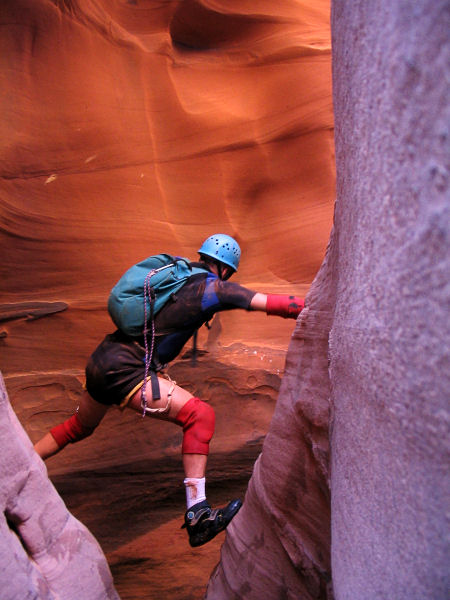 Oh oh. What's the deal with that look? It can't be that bad. Sure it rained last night and our feet are muddy and the walls are coated with crumbly sand. I bet Dave is having a good time.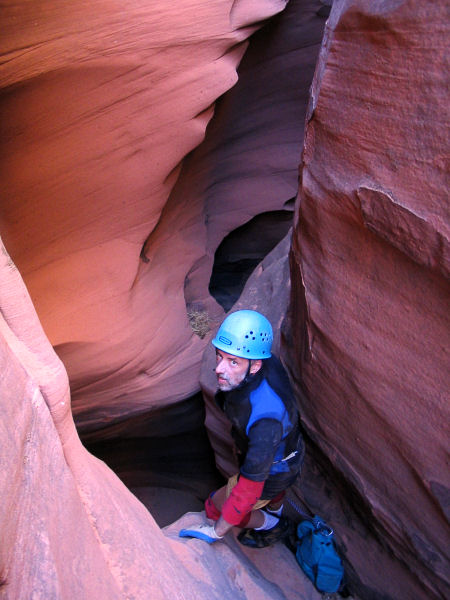 Right?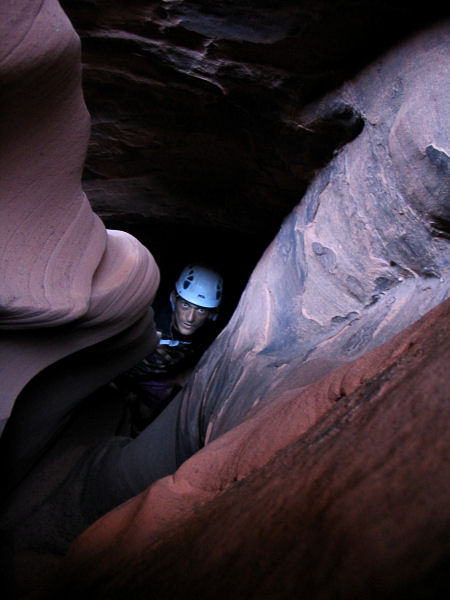 Ooh . . . . . . not good. I climb up for a better look only to have my legs start doing that sewing machine thing. After a brief consultation, a consensus is reached.
Our decision is possibly best expressed through a reenactment of the Tale of Sir Robin from Monty Python and the Holy Grail.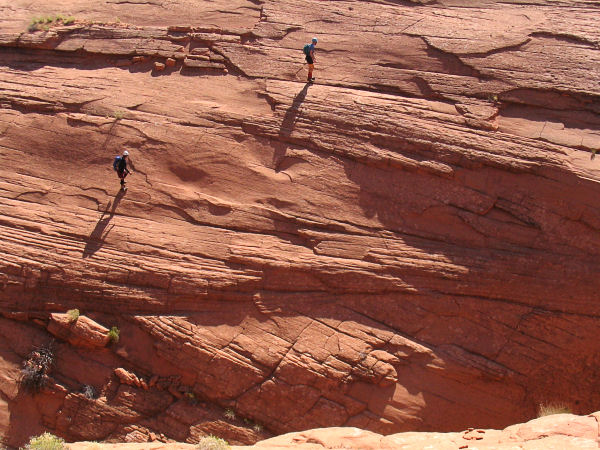 Brave Sir Robin ran away. Bravely ran away, away! When danger reared its ugly head, he bravely turned his tail and fled. Yes, brave Sir Robin turned about and gallantly he chickened out. Bravely taking to his feet he beat a very brave retreat. Bravest of the brave, Sir Robin!
After our courageous flight, we hike along the slick rock weighing our options. As an alternative we decide to ascend a nearby canyon.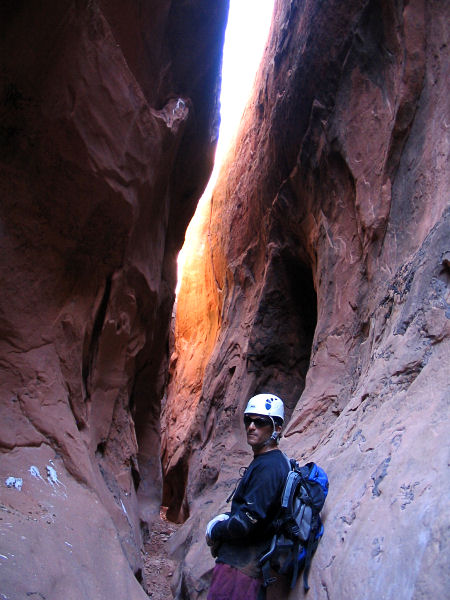 I'm thinking canyon ascending might be the next big sport, along with rock down climbing and race car driving in reverse.
Hopefully no one is trying to do this canyon from top to bottom today or we're going to have a difficult time passing.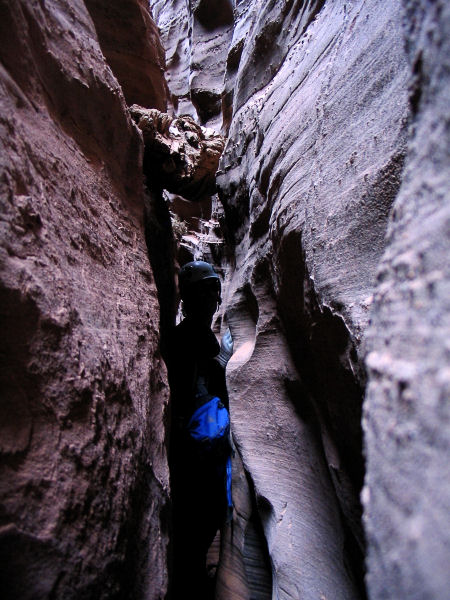 Well, not exactly what we'd planned, but a good day nonetheless.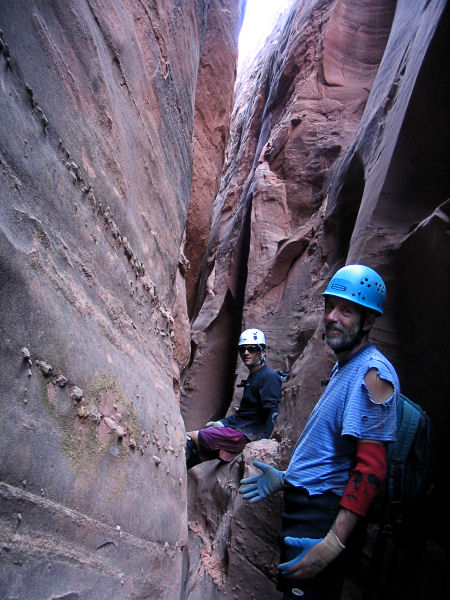 Page 1 Page 2 Page 3 Page 4 Page 5a Page 5b Page 6 Page 7 Page 8 Page 9 Page 10
Home Trip Reports