Page 1 Page 2 Page 3 Page 4 Page 5a Page 5b Page 6 Page 7 Page 8 Page 9 Page 10
Home Trip Reports
The day begins with a beautiful desert sunrise.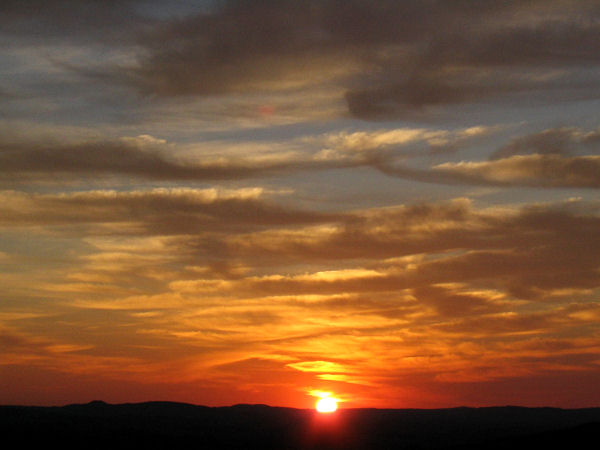 The goal for the day is to descend two shortish canyons that are near each other, yet have very different characters.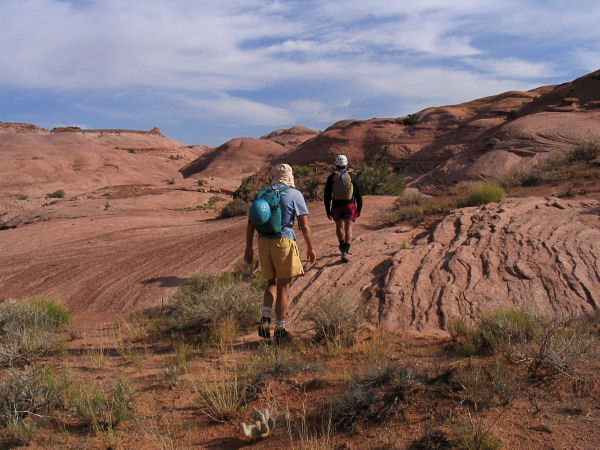 The first of which is an 'R' rated canyon (which we're calling Foxhole) that has some high stemming above tight narrows. Elbow pads, knee pads and gloves are essential for sustaining this type of climbing for any length of time. I also found that padded skateboard shorts, worn under a pair of neoprene shorts provided added protection for the hips and tailbone.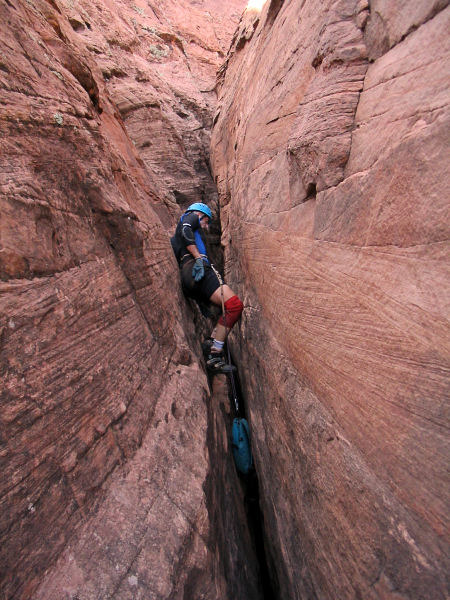 Dave finds a little hollow which allows him to take a break.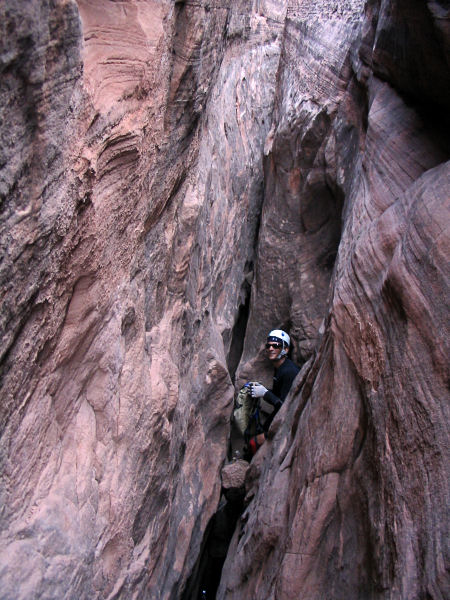 Ram is about 40 feet off the ground in this photo, but the canyon is so narrow you can't really fall very far. The bigger danger is slipping down and getting stuck. As Socrates himself might say, "Caveat Canyoneer".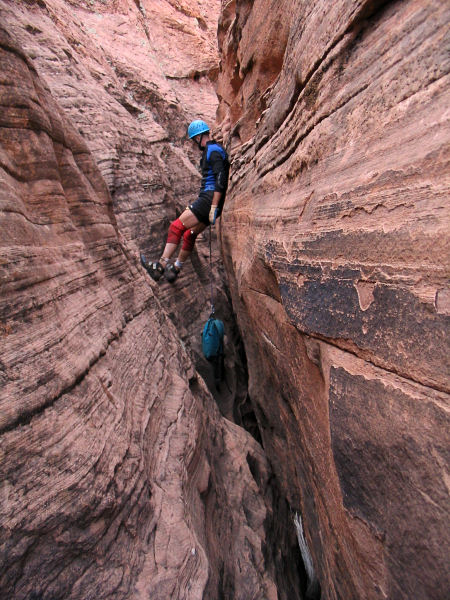 It helps to have good climbing skills in this type of canyon. For myself, I follow the maxim "If you can't be good, be careful."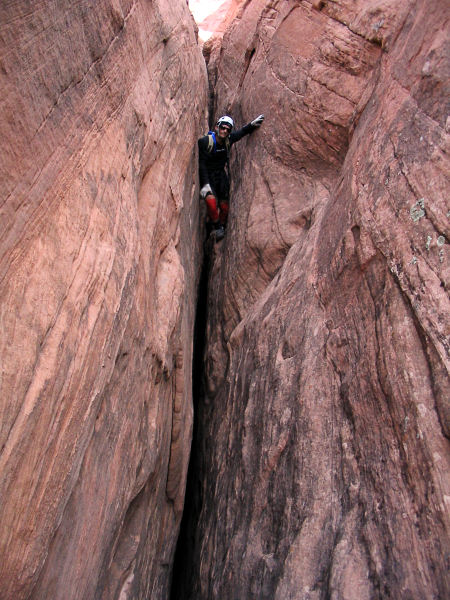 In nature there are neither rewards nor punishments - there are consequences.
- Robert G. Ingersoll
The constant stemming is extremely physical. Fortunately the canyon is interspersed with ledges which lend themselves to a quick rest stop.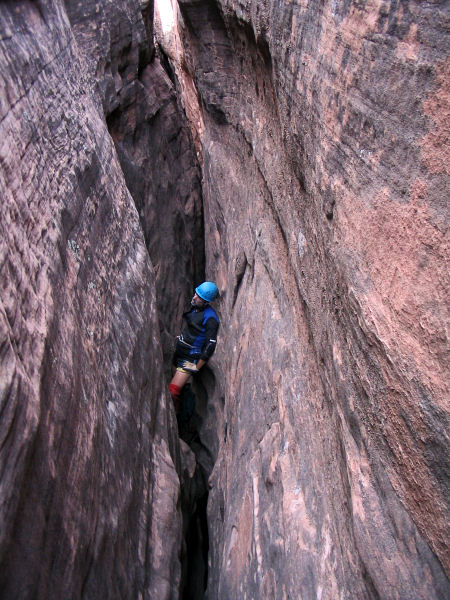 We finally make it to the end of the canyon where we set foot on the canyon floor for the first time.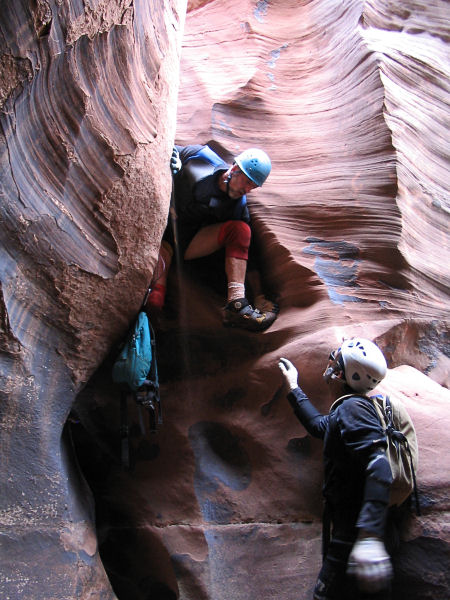 Page 1 Page 2 Page 3 Page 4 Page 5a Page 5b Page 6 Page 7 Page 8 Page 9 Page 10
Home Trip Reports