Page 1 Page 2 Page 3 Page 4 Page 5a Page 5b Page 6 Page 7 Page 8 Page 9 Page 10
Home Trip Reports
After a short break we enter the second drainage of the day that we'll call Dove Canyon.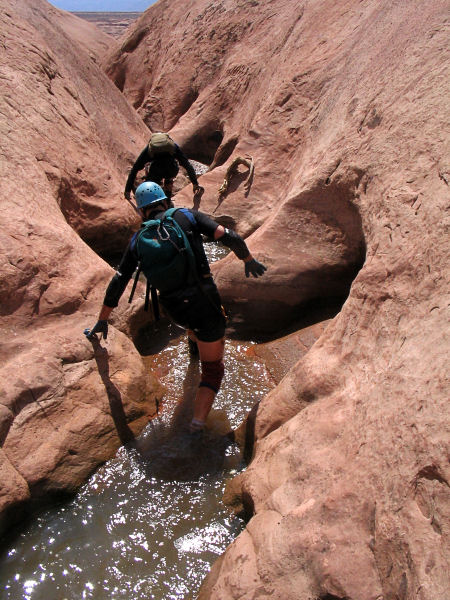 This one appears to be made up entirely of interlinked potholes, not unlike the roads in the northeastern US.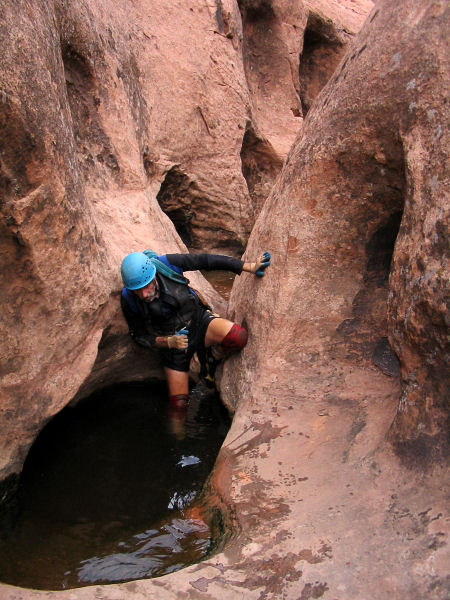 Dave leads the way, pushing through the canyon by alternately stemming, down climbing and jumping.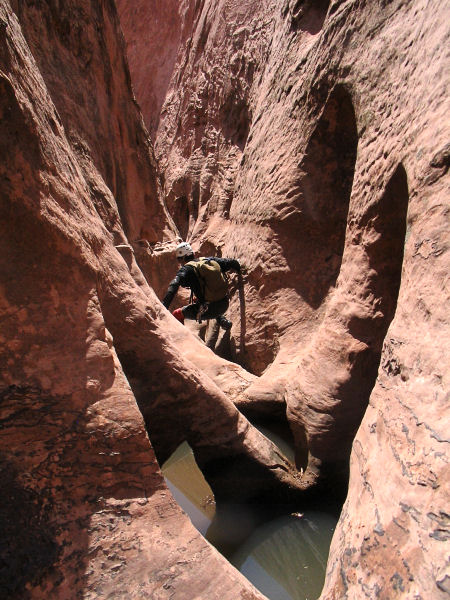 Here's Dave between potholes #78-79 (I was counting).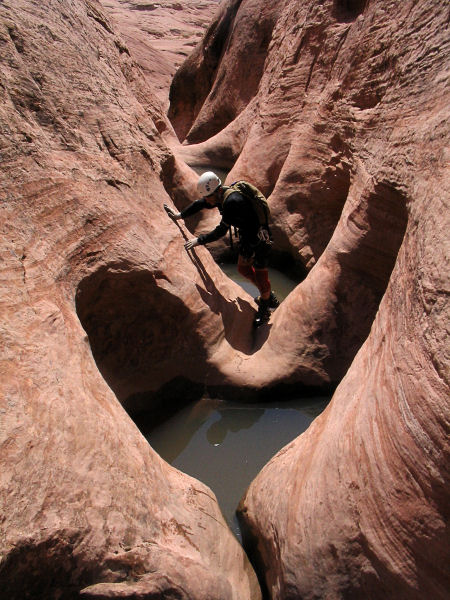 Further down canyon the potholes increase in size.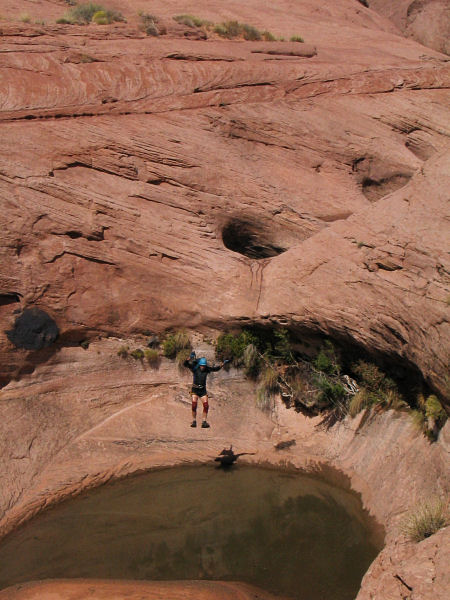 The water levels and air temperature makes this a perfect afternoon romp.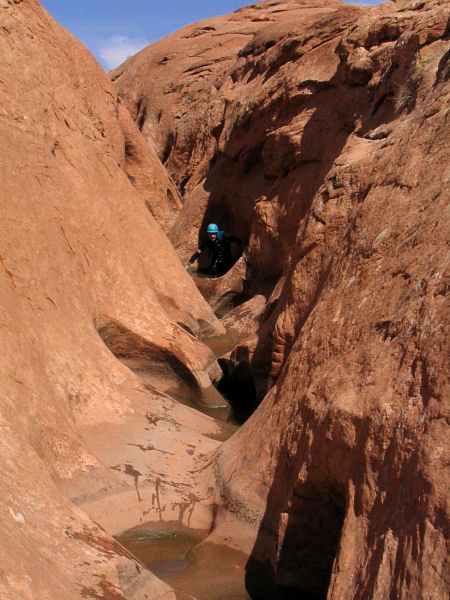 Like two bookends (or two chocolaty cookies around a creamy middle) the day ends as spectacularly as it began.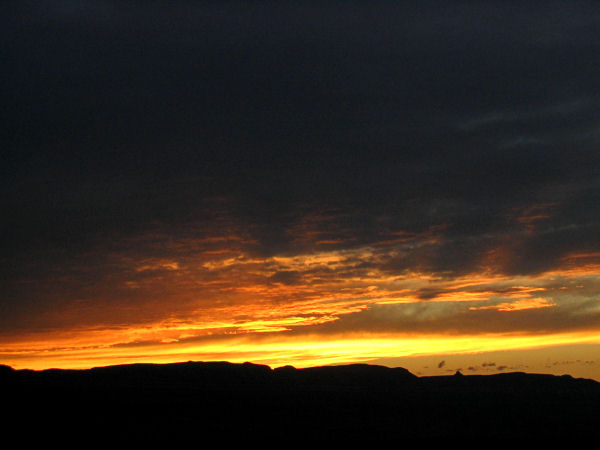 Page 1 Page 2 Page 3 Page 4 Page 5a Page 5b Page 6 Page 7 Page 8 Page 9 Page 10
Home Trip Reports